Material Handler/Forklift position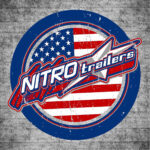 Nitro Trailers
We are seeking Material Handler/Forklift operators to work in our trailer manufacturing plant in Pittsfield Maine
We are seeking Material Handler/Forklift operators to work in our trailer manufacturing plant in Pittsfield Maine.
Duties will include but are not limited to Loading & Unloading trucks, proficient in forklift operations, plowing and yard maintenance.
Great Benefits * Paid Holidays * Insurance Offered – Health / Dental * Vacation Time * Day Shift M-F * 401K w/ a company match * Overtime
What qualifies me for this position? * proficient in forklift operations* Positive Attitude * Dependable * Being a team player * Must be able to lift 40+/- lbs
*Apply NOW! Possibility of hiring on site after successful interview
Competitive pay
Pay is based on ability and experience – Plenty of room for advancement with a growing company. The faster you adapt to the job the faster you advance.
Job application
"*" indicates required fields